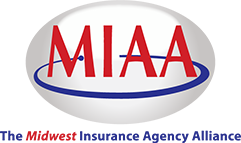 Become a Member
MIAA is an alliance of independent insurance agencies dedicated to the creation, retention, growth and continued success of the independent insurance agency distribution system. We provide solutions that give independent agents the opportunity to grow their businesses with competitively priced programs and markets. We further support agencies by providing regular training and business development materials. Our Training & Learning Center (TLC) offers courses in the areas of sales and agency growth, and includes the QuickSTART program, which provides an innovative, first of its kind in our industry, new agent training program.
As a MIAA member you have access to many competitive insurance companies providing top-level commissions, national and local incentives and profit sharing without minimums. You also have the opportunity to use our professional marketing tools to attract new customers, engage in customer retention strategies, and take advantage of cross-sell opportunities. Searching for a market for that hard-to-place piece of business? We have a solution for that too – our MarketFinder online portal.
Our Business Insurance Advantage (BIA) division was created to enable member agencies to start or grow profitable small commercial lines of business. This group assists agencies in utilizing existing MIAA services and materials, such as the online store, Training & Learning Center, and mentoring program as a means of rounding out their books of business by producing small commercial lines premium volume.
MIAA is the strategic alliance you need to grow your business.
Ready to Become a Member?