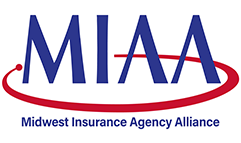 MIAA Agency Automation and Vendor Partners
We are thankful for our vendor partners. With their help, MIAA members receive access to marketing and advertising, lead sources, agency automation, office supplies, and shipping discounts. These benefits allow MIAA members to lower operating costs and help their day-to-day operations run smoothly and efficiently.
Our vendors give our agents room to succeed in larger markets. MIAA members reap vendor benefits with access to discounted agency automation and management systems, which allow members to search and discover market insights. Tools, such as market finder, grant members to excess surplus lines, access to specialty lines and ample opportunities to succeed. Agency automation provided by our vendor partnerships also grant MIAA members access our Business Insurance Advantage; a program which teaches members how to target commercial lines.
New agencies and startups may struggle to gain footing in their first years, but joining MIAA can jumpstart their business by providing a solid foundation to build upon at discounted prices. The MIAA Agency Foundation program provides out small business members with consultations, training and continued education to help them establish their business, grow, and ultimately succeed.
No matter the company, big or small, a membership with MIAA will give you and your clients a competitive edge. Members gain instant access to multiple competitive markets, top-level commissions, and profit sharing with no worry about minimums.
Capitalize on our local and national incentive and watch your business grow. Become instantly big while remaining completely independent through a membership with MIAA.