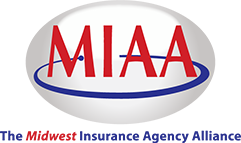 History & Mission
The concept of the SIAA alliance began in 1983 with the creation of the first Master Agency – Satellite Agency Network Group (SAN Group) by Jim Masiello, owner of the Masiello Agency in Keene, New Hampshire. Smaller independent agencies kept running into roadblocks because of their size, low commissions, and access to competitive companies. The idea was to create a Master Agency to provide company access and other services to help grow these agencies – profitably.
In 1995, with encouragement from a group of insurance executives and consultants, a new business model based on the success of the SAN Group was created. Today, SIAA is the nation's largest partners independent insurance agency alliance.
Midwest Insurance Agency Alliance (MIAA) was formed in 2001 by Mike Meacham. Mike was already familiar with the concept of having satellite agencies as the owner of All American Insurance, Inc. with offices in Lincoln and several other cities throughout southeastern Nebraska. MIAA is now one of 48 Master Agencies across the nation with over 200 members across seven states in the Midwest.
Since established, MIAA has been dedicated to the creation, retention and growth of the independent insurance agency distribution system. Whether you're a captive agent looking to start your own agency or an existing independent agency, becoming a member of MIAA helps you become instantly BIG!
Our Territory
Leadership Team
Member Benefits