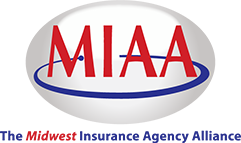 History & Mission
The Origins of SIAA
The concept of the SIAA alliance began in 1983 with the creation of the first Master Agency – Satellite Agency Network Group (SAN Group) by Jim Masiello, owner of the Masiello Agency in Keene, New Hampshire. Smaller independent agencies kept running into roadblocks because of their size, low commissions, and access to competitive companies. The idea was to create a Master Agency to provide company access and other services to help grow these agencies profitably.
In 1995, with encouragement from a group of insurance executives and consultants, a new business model based on the success of the SAN Group was created. Not long after, SIAA put a national marketing plan in place with regional presidents signing qualified master agencies in exclusive geographic marketing territories, continuing to expand across the country.
Today, SIAA is the nation's largest partners independent insurance agency alliance, continuing to grow from a few regional agencies at its inception into an alliance of agencies that now operates in 48 U.S. states and Canada, producing over $7,400,000,000 in combined premium with over 6,750 member agencies nationally.
SIAA is designed for insurance agents at all stages, helping smaller agencies grow and prosper while increasing commission and profit sharing levels for larger ones.
Continued Growth with MIAA
Midwest Insurance Agency Alliance (MIAA) was formed in 2001 by Mike Meacham. Mike was already familiar with the concept of having satellite agencies as the owner of All American Insurance, Inc. with offices in Lincoln and several other cities throughout southeastern Nebraska. Since its establishment, MIAA has become one of 48 Master Agencies across the nation with over 210 members across seven states in the Midwest: South Dakota, Nebraska, Iowa, Kansas, Missouri, North Dakota, and Minnesota.
Since seeing the prosperity the SAN Group model creates, MIAA has continued its dedication to the creation, retention and growth of the independent insurance agency distribution system. Success does not have to be limited to large brokerages.
Stronger Together
Along with the benefits of joining an agency alliance, MIAA provides members solutions that give independent agents the opportunity and knowledge to grow their businesses. This is accomplished by offering competitively priced programs and markets along with regular training and business development materials. As the success of SIAA and MIAA have shown, we are stronger together. The growth of each individual agency contributes to the growth of all of them.
Whether you're a captive agent looking to start your own agency or an existing independent agency, becoming a member of MIAA helps you become instantly BIG!
Our Territory
Leadership Team
Member Benefits